COLUMBIA — A 27-acre island near the northeastern corner of Lake Murray that for years was a private destination of South Carolina Electric & Gas employees will become the first new state park in two decades. And also the smallest — barely.
Lined with a sandy shore and scattered with trees, Pine Island's edge looks out at Lake Murray's irregular shoreline and 50,000 acres of water. 
The island's serene location 20 miles west of Columbia belies its tumultuous ties to a $9 billion SCE&G nuclear plant expansion debacle that ended in a stack of lawsuits and criminal charges against executives and became widely considered the state's most expensive business failure.
Pine Island is one of four properties that Dominion Energy, which bought SCE&G's parent company in the wake of the fiasco, will transfer to the S.C. Department of Parks, Recreation and Tourism to help pay off hundreds of millions in back-owed taxes as a result of the failed V.C. Summer nuclear plant expansion.
Dominion is gearing up to transfer the properties in late March, and PRT hopes to have some of the properties, including Pine Island, running as state parks by the end of the year, state officials said. Pine Island is already outfitted with benches, beaches and a marina, so the property will be quick to open once it is turned over to the state, PRT officials said.
When Pine Island opens, it will be the first park that the state has opened since H. Cooper Black Memorial park opened in Chesterfield County in 2006. 
Some in the Columbia area see the new park as a great potential asset to the community.
"When we moved here 20 years ago, we couldn't believe there wasn't a good place (on Lake Murray) that was open to the public," said state Rep. Jay Kilmartin, R-Columbia. "It would be great to have a spot."
But Pine Island's neighbors remain unconvinced that the island, accessible by boat and a causeway, can handle a larger volume of traffic that a state park could draw. They have threatened legal action if the park is disruptive.
"It was just employees," said Rick Levitan, whose neighborhood is nearly next door, about those coming to Pine Island. "Now, it's the world. I don't know how you (open a state park) without some operational conditions."
The Pine Island park's benefits will outweigh its challenges, said Paul McCormack, PRT's director of the state park service. 
"Pine Island provides access to the lake," he said. '"A lot of shoreline is private houses, especially (closer to Columbia). This provides a public recreation opportunity for people who can't necessarily afford to live on the water."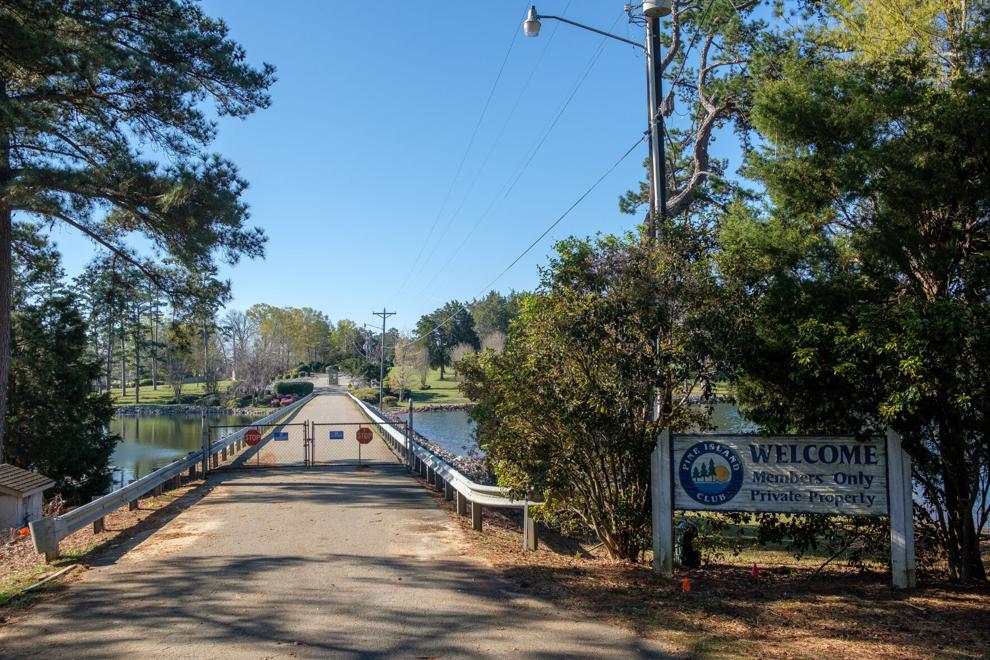 Payback
In the 1960s, South Carolina Electric & Gas, which operated Lake Murray, set up Pine Island as a club for its employees and their families. During the summer months, employees took to the island to swim, play tennis and volleyball, and host cookouts. 
The traffic to and from Pine Islands on weekends could clog the roads when use was limited to SCE&G employees, neighbors of the island have said. That's why they expect the problem to get worse when Pine Island opens to the public.
The steps toward Pine Island becoming a state park began in 2008 when SCE&G broke ground on an expansion of its V.C. Summer nuclear plant in Fairfield County.
As the project began, SCE&G struck a deal with the state Department of Revenue. The utility and its contractors could buy materials without paying the state's 7 percent sales tax. Most of the taxes would be forgiven when the two new reactors went online.
That never happened.
After nearly a decade of cost overruns and schedule delays, SCE&G called it quits on the V.C. Summer expansion in 2017. The cancellation led to criminal fraud charges against the company's executives and prompted ratepayers, shareholders, financial regulators and municipalities to sue the utility. 
Additionally, state officials began calculating how much SCE&G had spent on materials, and how much the Cayce-based utility owed in taxes. 
In 2019, Virginia-based Dominion Energy bought out SCE&G. A year later, the Virginia-based company closed the Pine Island Club. 
Meanwhile, the state tax agency and Dominion settled on a $165 million bill for unpaid taxes from the unfinished nuclear plant expansion in 2021.
Not all of the owed taxes would be paid in cash. 
As part of the settlement, Dominion and the state agreed that the utility would turn over more than 2,900 acres of land in three counties, much of which was used like Pine Island for company employees and their families to enjoy. The properties accounted for more than one-third of the owed $165 million.
While state officials acknowledged that they rarely accept land in lieu of cash, the parks agency is taking the opportunity to add to its 47 state parks.
"It's been exciting for all of us," McCormack said. "We're going to be jumping from the 47 (parks) we have to 53 in pretty short order, and each of them has their own unique challenges."
Opening a state park
As a part of the deal, South Carolina will take ownership of Pine Island and Bundrick Island, a 94-acre property also on Lake Murray; Misty Lake, a 190-acre property in North Augusta; and Ramsey Grove, a 2,600-acre, historic plantation on the Black River in Georgetown County.
Pine Island will end the reign of South Carolina's current smallest state park, the 35-acre Colleton State Park 10 miles north of Walterboro along the Edisto River.
Dormant since 2020, Pine Island is dotted with unused picnic tables. The faucets in its weathered buildings spurt dirty water from unused pipes.
Despite years of not being used, South Carolina officials say it will be easy to launch as a state park. Pine Island is "pretty turnkey, as far as it becoming a state park," PRT spokeswoman Sam Queen said.
The island is already outfitted with a marina, boat ramp, parking lot and picnic tables, as well as an onsite residence for the park manager and an event space that can be rented.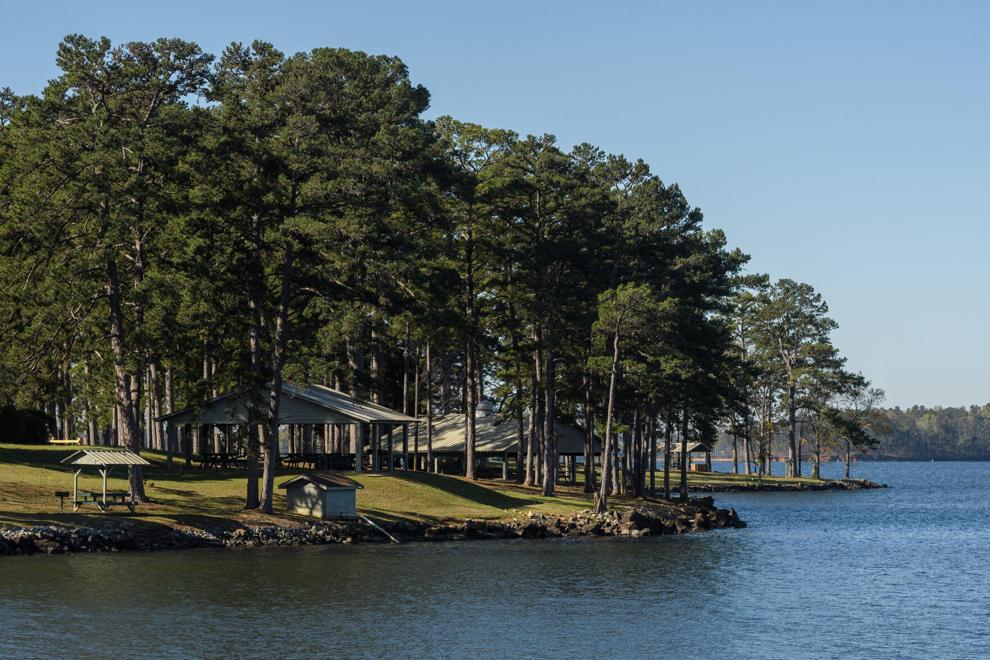 With the island's more intimate setting comes the challenge of managing capacity on the island, McCormick said.
When selecting land from the list that Dominion offered, PRT chose properties that McCormack said "have incredibly unique cultural or natural resource value that we don't currently have representation in the state park service."
Whether the parks will attract visitors from beyond the local sphere is the second part of the equation, he said.
Transferring the two Lake Murray sites from Dominion to the state has taken some time because, as a hydroelectric reservoir, the Federal Energy Regulatory Commission has oversight of the lake, Dominion spokeswoman Rhonda O'Banion said. Dominion needed FERC's approval for the land transfer, which was granted in November.
After PRT takes control of the land, it will start by assessing the condition of the site and infrastructure needs, McCormack said.
"Once you decide what you need to do and how you need to do it, you have to secure the funding to build the infrastructure that you need in place," McCormack said.
In the case of Pine Island, very little work is needed, he said.
"For some, we'll do a full-blown master plan, and for others, we'll do a site assessment and we'll do internal operational planning if there's already development on the site," McCormack said.
Elsewhere, PRT plans to open Ramsey Grove as a canoe and kayak launch to the Black River when the park there opens, but will add a visitor center and campsites later, after more planning. 
Balancing act
Not everyone is thrilled at the state's plans for its new parks.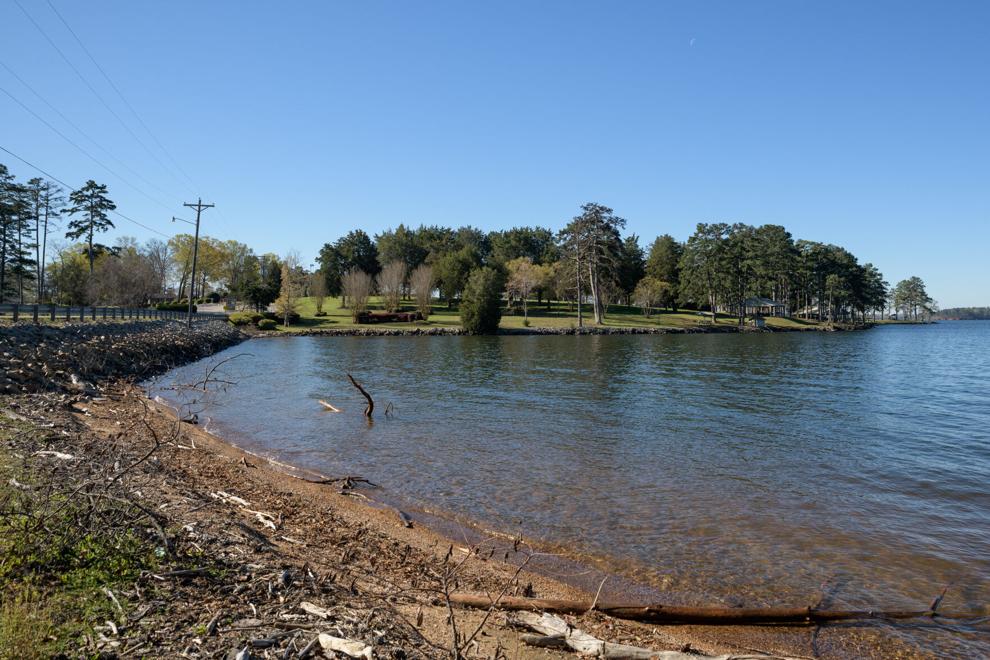 Getting to Pine Island requires winding and narrow residential roads, raising alarms with neighbors who worry that traffic to and from the state park will present safety risks and massive headaches.
Opponents have written letters to PRT, legislators, FERC and Gov. Henry McMaster asking for tighter regulations to be placed on the island, neighbor Stewart Mungo said. In July, dozens of outraged neighbors gathered on Pine Island with parks leaders and demanded PRT's solutions to managing traffic and safety on and around the island.
"We don't have a problem with it being state park, but we think it should have (parking) reservations, so that people aren't just coming through the neighborhood, checking it out and then there's nowhere to park and turn around," Levitan said. "But we haven't heard anything from SCPRT."
PRT has corresponded with frustrated residents through mail and in a community meeting last summer, Queen said.
"We've been as responsive as possible, but until the deed transfers there just hasn't been much to report," she said. "We will plan to host another public meeting before the park opens."
If the park poses a traffic or disturbance problem for the neighbors, some plan to file an injunction, Levitan said.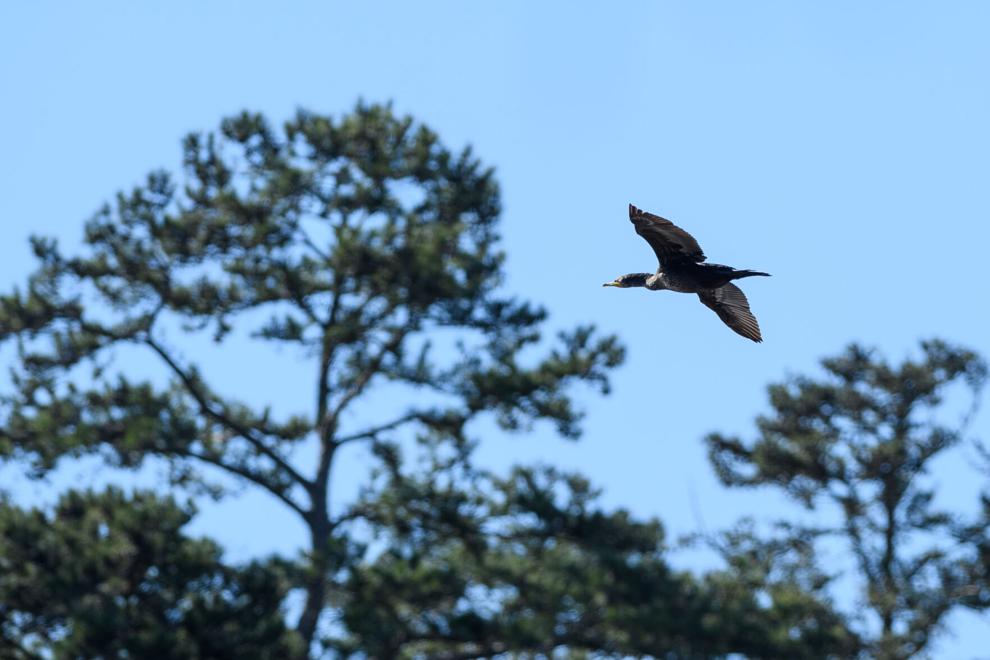 In addressing the pushback on the park, PRT plans to work with local law enforcement for traffic control, and has started working with a consultant to conduct a traffic study on the roads surrounding the island, Queen said.
PRT is considering installing signs on major roads to indicate when the park reaches capacity to limit unnecessary traffic on residential roads, McCormack said. PRT doesn't know Pine Island's exact capacity yet, but does not expect more traffic than the island saw when it was privately operated, Queen said.
"I do know that the roads to that island are in terrible shape and there's not a lot of infrastructure to handle all those visitors in that neighborhood," Kilmartin said "But I'd love to go visit the park … so I hope they manage that really well."