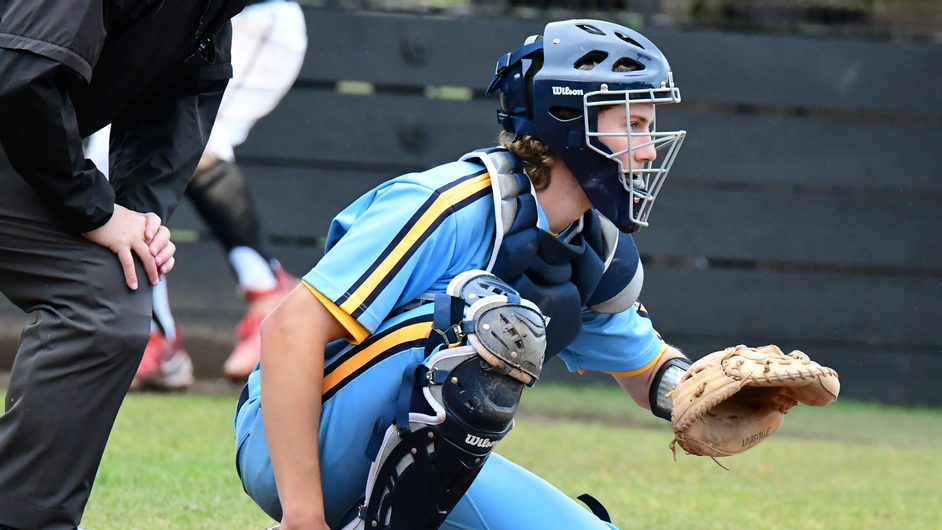 WALLA WALLA, Wash. – Oregon Tech received a pair of quality starts and a pair of big late-inning rallies helped the Hustlin' Owls open Cascade Conference play with 9-5 and 8-2 victories over Eastern Oregon at Muir Sports Complex.
Following a week in which the host venue was moved multiple times due to scheduling conflicts, OIT (15-9, 2-0 CCC) rallied from an early deficit in Game 1, while controlling the nightcap from the outset.
"Good start to conference play," said OIT head coach Jacob Garsez. "Our offense was tough today, but would like to see us string together more quality at bats in the middle innings. Our defense played really well and we competed well on the mound."
Patrick Arman earned the win in Game 1, tossing six strong innings, allowing three runs on six hits, striking out five.
The Mountaineers (1-16, 0-2) took a 3-0 lead in the second, including a big run-producing double from Danny Burns. Tech tied it in their next at bat, as Ian Peters singled home a pair and Julien Jones added an RBI single, with the visitors taking the lead for good in the fifth – as Griffin Thissell scored on from third on a throwing error.
OIT extended the margin to 5-3 on a sixth inning Alonzo Vergara RBI double and broke it open with a 4-run ninth, keyed by a 2-run Ka'ala Tam single.
Jones finished 2-for-2 with two stolen bases – tying a school record by being hit by a pitch three times. Both Bryce Petrilla and Tyler Horner added two hits in the victory.
Tech did not trail in Game 2, scoring twice off EOU starter Shane Sinclair in the first inning – as Matthew Ortiz lifted a sacrifice fly and Vergara lined an RBI single.  The lead was 3-1 in the eighth, before OIT plated four insurance runs – including RBI singles from Tam and Horner – with Sean Tobin adding a ninth inning RBI single.
Lalo Barraza continued his stellar season, earning his league-leading fifth win – tossing five innings of three-hit ball. Korrey Siracusa was 3-for-5 with two stolen bases, with Vergara and Brodie Marino each adding two hits.
Sinclair took the loss for the Mounties – despite allowing just one earned run in seven innings.
The two teams close out the weekend series tomorrow with a 12 p.m. doubleheader.