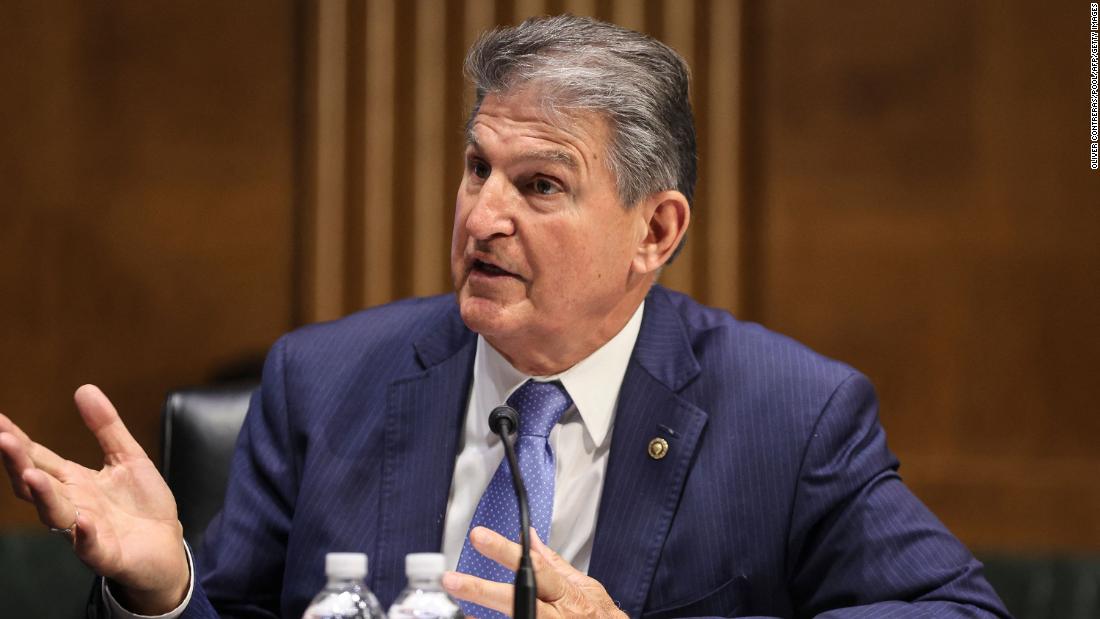 Sen. Joe Manchin of West Virginia doesn't see it that way, apparently. This week,
he wrote
that he opposes the For the People Act (HR1), desperately needed voting rights legislation to push back on nationwide attempts to suppress the vote and save our democracy. He also underscored his opposition to abolishing the filibuster, a rule that allows 41 senators to block any piece of legislation regardless of whether it has majority support.
Manchin believes federal voting rights legislation must be "the result of both Democrats and Republicans coming together to find a pathway forward," and since Republicans have so far refused their support for HR1, he simply cannot vote for it.
Instead, he has said he supports a modified version of the
John Lewis Voting Rights Act
, saying it has better potential for bipartisan support — though that bill has yet to receive the Republican support necessary to pass. But holding out for a wave of Republicans to suddenly change their minds on an issue they have shown no willingness to engage on is not a legitimate reason to block badly-needed civil rights protections.
The senior senator from West Virginia either doesn't understand or doesn't care about the stakes of this fight. Democracy is fragile, and right now, ours is hanging by a thread. Not too long ago in this country, someone who looked like me had to take a
literacy test
or
pay a poll tax
before they could vote in many states.
And that's to say nothing of the many Republicans — in the US House of Representatives and US Senate — who voted to overturn the 2020 presidential election on the basis of former President Donald Trump's lies about election fraud.
Put simply, we're talking about Republicans who have shown little capacity or willingness toward bipartisanship. Holding out for compromise with a party that doesn't seem to fully support the democratic process is unacceptable. It means continuing to allow the marginalization of people of color — and at the expense of American democracy.
Democrats were sent to Congress and to the White House to deliver for the American people. We need to pass HR1, the George Floyd Justice in Policing Act, the Equality Act, comprehensive immigration reform, prescription drug price controls and many other pieces of legislation that the House has passed but have no future in the Senate because of the filibuster.
In his op-ed, Manchin wrote that "the fundamental right to vote has itself become overtly politicized." I say to Manchin: the right to vote has always been politicized. It was politicized when White supremacists denied Black people the right to vote through Jim Crow. It was politicized when Freedom Riders were beaten and blasted with fire hoses for marching for their rights. It was politicized when the Republican Party ran a scorched-earth campaign against access to the ballot in state after state in recent years.
What we're trying to do now is protect the right to vote from the anti-democratic influences that have controlled our political and economic systems for far too long. I hope Manchin, and everyone else, will come join us in that fight.